Business Services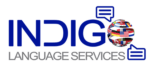 Address:
By Appointment
07410
Long Business Description:
Fair Lawn Diagnostic Imaging has served Fair Lawn and its surrounding communities for over 25 years. Our mission is to provide quality diagnostic imaging services in a soothing, comfortable environment. Our board-certified radiologists work with a caring, well-trained staff to assist our patients through their exams and make our patients' experience the best possible.
Our primary mission is to provide high-quality imaging in a friendly and stress-free environment while also delivering accurate and timely results to our patients. As a freestanding facility, we are often able to provide our services with less expensive imaging options than a hospital.
We participate with many health plans, including Medicare and Medicaid, and do our best to minimize patient paperwork as well as out-of-pocket expenses.
Our diagnostic imaging services include Open MRI, Computed Tomography (CT), Digital Mammography, Digital X-ray, Fluoroscopy, DEXA and Ultrasound.
Same day and next day appointments are available, with flexible scheduling Monday through Saturday.