#tapintofairlawn #tapintoglenrock #tapintoparamus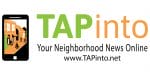 Address:
35 Wayne Road
07410
Short Business Description:
Hyperlocal news coverage, including government, education, business and events in Fair Lawn and Glen Rock.
Long Business Description:
Hyperlocal news online with marketing opportunities for business, including free daily enews for subsribers. Enews currently circulates to 2,000 subscribers at the end of 2020 with an excellent open rate. TAPinto Fair Lawn & Glen Rock gets better than 50,000 pageviews per month. We offer content based marketing packages for businesses and assist with getting their story out to potential customers.